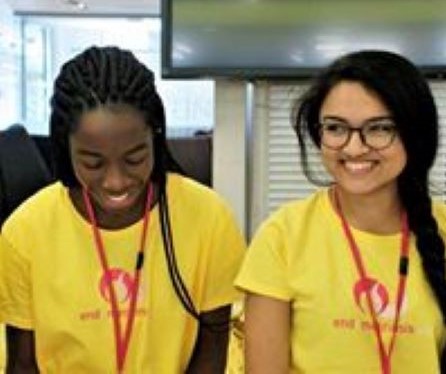 Make a difference to the lives of the 1.5 million in the UK who suffer from endometriosis - volunteer for Endometriosis UK.
Join our Support Network
Our volunteers are at the core of our organisation. They make up our Support Network, which allows us to reach and make a difference to those struggling with the effect that endometriosis has on their lives. Without our Support Network volunteers, we would be unable to reach the thousands who rely on us for support and information.
Support Group Leaders
Being a group leader can be incredibly rewarding. Besides helping others and offering much needed support in your community, it enables you to become more involved with Endometriosis UK's activities. Find out more.
Health Unlocked Moderators
The forum is an important part of the charity's ability to provide information, support, a sense of belonging and community to those with endometriosis all over the country. Volunteering as a moderator is a very rewarding way to help others by using your knowledge of endometriosis and occasionally your own experience. Find out more.
The Helpline Team
The Endometriosis UK Helpline is a vital part of our volunteer Support Network. It offers those with endometriosis a chance to talk about their feelings and experience to someone who knows exactly what they are going through.
The rewards of being a Helpline Volunteer are very special-knowing that you have helped a caller can be immensely satisfying. Find out more.
Online Support Group Leader
Endometriosis UK's Online Support Groups take place each month online via a 'webinar'. The purpose of these groups is to provide support and information to those who have endometriosis and can't access to a local support group and feel isolated. Find out more.
Cheer Volunteers
We are looking for loud and enthusiastic volunteers to help cheer on our fantastic running and challenge participants. They take on incredible fundraising challenges in order to improve the lives of those with endometriosis and raise awareness of the condition, and you will help provide the motivation they need on event days. You will be clapping and cheering as loud as you can at one of our branded cheer points. Find out more.
Volunteering at our office in London
If you have specific skills that you think would benefit the organisation, please contact admin@endometriosis-uk.org with a short description of your skills and how you would like to get involved. For our current office vacancies please see our Working for Us section. ​
---