Thank you Tanya for continuing to break the silence…
'I want to be a positive influence and show that even though it is a chronic illness, and an invisible one, it should be spoken about and not be seen as a taboo.' 
- Tanya Aumeer
Endometriosis devastates the lives of so many, yet so little is being done to tackle it.
Too many are suffering in silence. This is Tanya's story:
Tanya was 21 when she started experiencing severe pain around the time of her period. The pain was often so severe it would cause her to faint, but doctors, not familiar with endometriosis, would only offer painkillers.
"I was given painkillers and would go back to be given even stronger painkillers. I was told it could be irritable bowel syndrome (IBS). One doctor even suggested it would go away if I got pregnant."
It would be another 3 years before Tanya finally saw a gynaecologist who suggested it could be endometriosis and a further 3 years before Tanya saw the endometriosis surgeon who diagnosed her disease.
By the time Tanya finally got her surgery, the endometriosis was so bad that part of her bowel had to be removed. So instead of waking up to a pain free life, Tanya woke up to an ileostomy bag.
"I did not look at my body for two days. I was not expecting it at all, it was a complete shock."
Now, at 30, Tanya has a bag to remove bowel waste and she doesn't know whether she will be able to have children.
Many of those living with endometriosis face silent, unseen battles against the disease.
But Tanya is an Endometriosis Warrior. She is doing all she can to help raise awareness of endometriosis so that others like her have better access to the treatment they so desperately need.
Tanya, we salute you!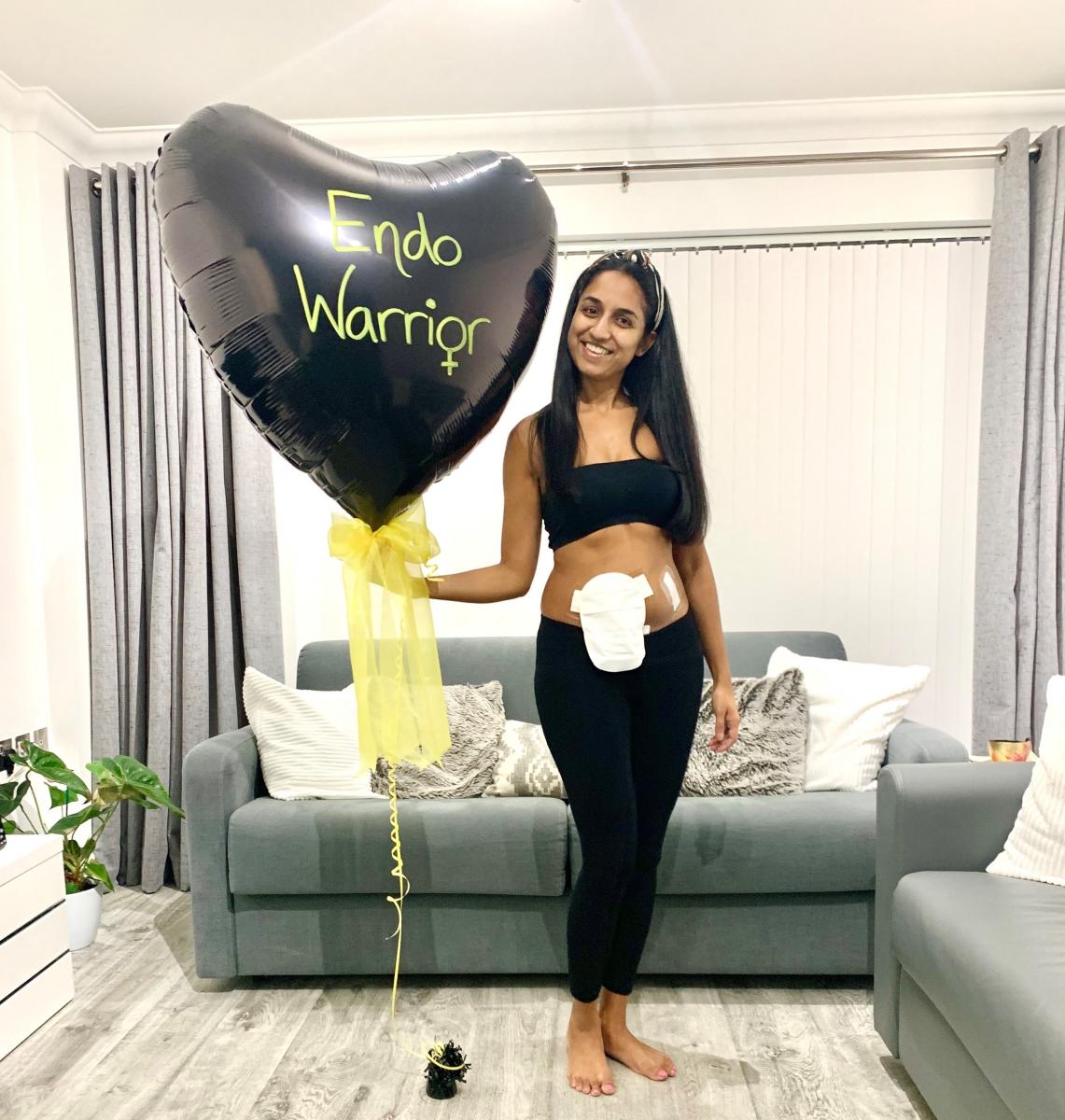 Do you have a story you'd like to share?
---