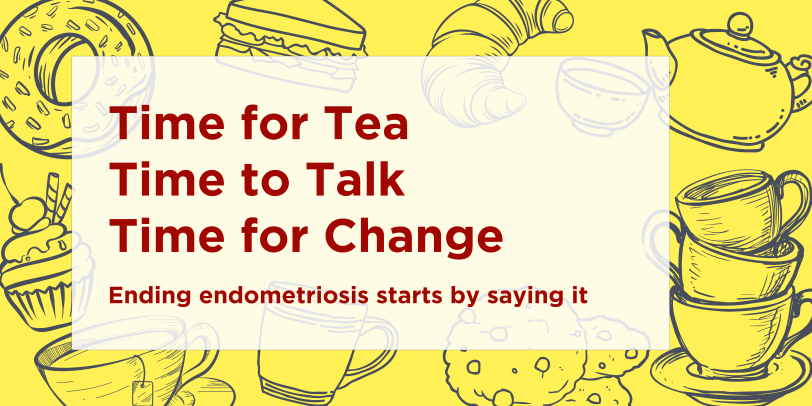 Get your friends, family and colleagues together and raise a cup to the 1 in 10 with endometriosis by hosting a Tea for Endo tea party.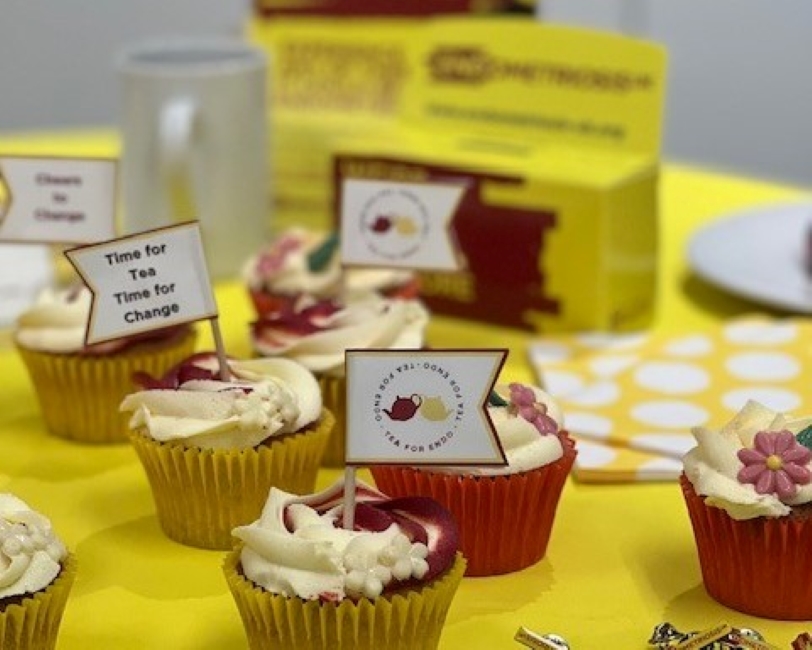 Tea for Endo is all about coming together as a community to raise awareness, break down the taboos, and call for change for the 1.5 million women and those assigned female at birth living with endometriosis in the UK. The pandemic has had a huge impact on those with endometriosis, with many still waiting for appointments and surgery. Now is the time to come together and raise money and awareness so that nobody with the disease is left behind.
How to get involved
Click here to sign up.
Set a date for your party and get your invites out.
Set up a Just Giving page to receive donations- there is an option to print handy QR codes to display at your party to make it easier for your guests to donate. 
Print your party pack materials or order ready-made optional extras 
Buy or bake some tasty treats.
Enjoy your party and remember that every penny you raise will go towards supporting suffers like Selina
For any donations you've collected outside of your Just Giving page, click here to pay it in. 
What being in an Endometriosis UK support group means to Selina
"The first Endometriosis UK support group meeting I went to made me feel like a new person. I got to chat with people going through the same thing and for the first time didn't feel like I had to dull down what I was feeling and could talk openly. For the first time in a long while I've met people who also totally understand that when I'm having a bad day, I might need to cancel plans last minute. Being part of the group means feeling accepted for who I am and what I'm going through, and that my illness is seen, it's real. Being part of the support group gives me a sense of community because everyone is really supportive. We share our experiences and findings together and whenever one of us is having a bad day, we're all there to pick each other up, be a shoulder and offer advice."