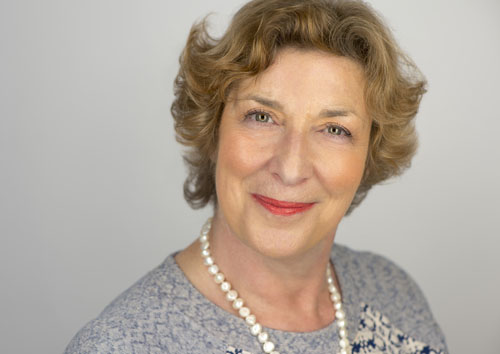 Endometriosis UK is delighted to announce Liz Campbell as the new Chair of Endometriosis UK, the UK's largest charity supporting people affected by endometriosis.
Liz has taken over the role of Chair from Angela Style, who held the role for six years. Liz joins the Board with a wealth of experience across the sector, including 9 years as the CEO of Wellbeing of Women, Chair of Air Ambulances UK and Trustee of law reform and human rights charity, Justice.  Liz also sits on the Advisory Board for Cambridge Global Health Partners.  
Commenting on taking on the role, Liz said: "I'm incredibly proud to be taking on the role of Chair at Endometriosis UK. Endometriosis UK is a small charity making a huge difference to the lives of people with endometriosis – a condition affecting 1.5 million women in the UK. Over the last few years, the charity has seen a huge shift in the way endometriosis is spoken about, and I look forward to continuing this work to ensure women with endometriosis are given the right support at the right time".
Read our full interview with Liz here.
Endometriosis UK's Chair was recruited using the platform Nurole, a board-level hiring platform dedicated to matching the right people with the right board roles.
---