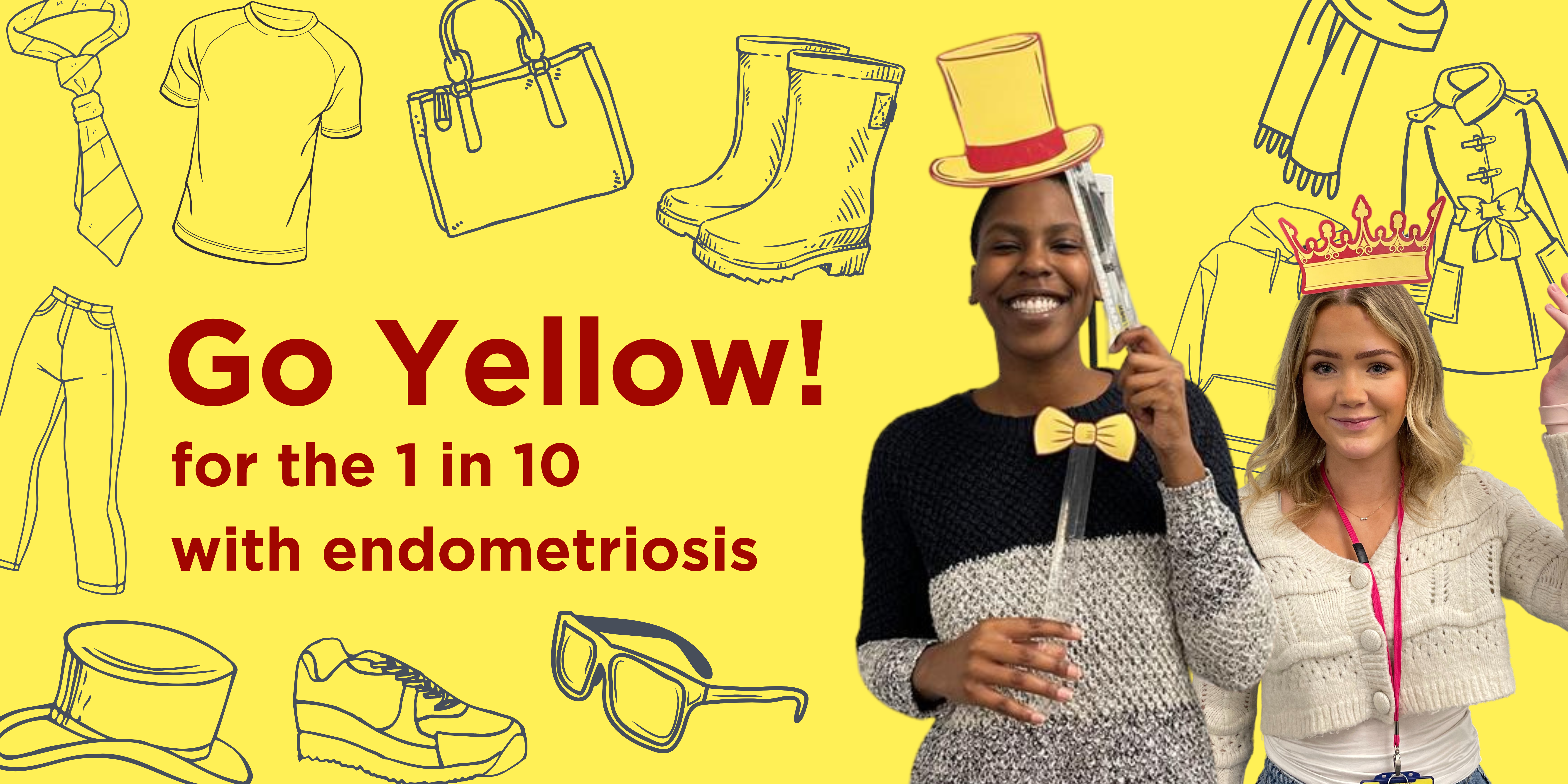 Support the 1in10 and Go Yellow this Endometriosis Action Month!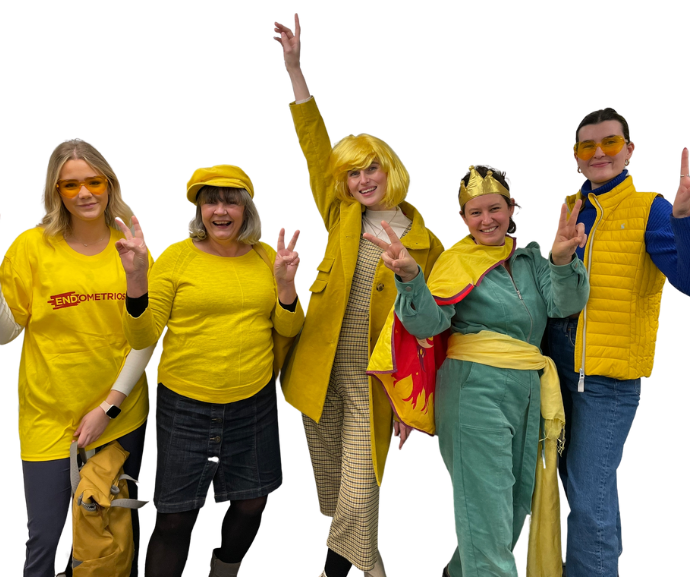 Yellow is known worldwide as the colour for endometriosis awareness, so why not Go Yellow this Action Month? Wearing yellow is a fun and easy way to start a conversation about the disease all while raising vital funds to support the 1 in 10. Let's show up for those with endometriosis and make some noise 📣
Whether you choose to go head to toe in yellow or take a more subtle approach, you'll be raising awareness, showing visible support and doing something amazing for the cause. You can Go Yellow absolutely anywhere; Go Yellow at work, Go Yellow at school, Go Yellow at the gym, Go Yellow over cocktails or simply Go Yellow at home, the possibilities are endless!  
How to get involved
Sign up and get your fundraising pack and optional extras. 
Choose when and wear to Go Yellow.
Raid you wardrobe or fancy dress box.
Set up a Just Giving page to receive donations or collect cash donations. 
Raise awareness and tell everyone why you're Going Yellow! 
Go Yellow for Gina and others like her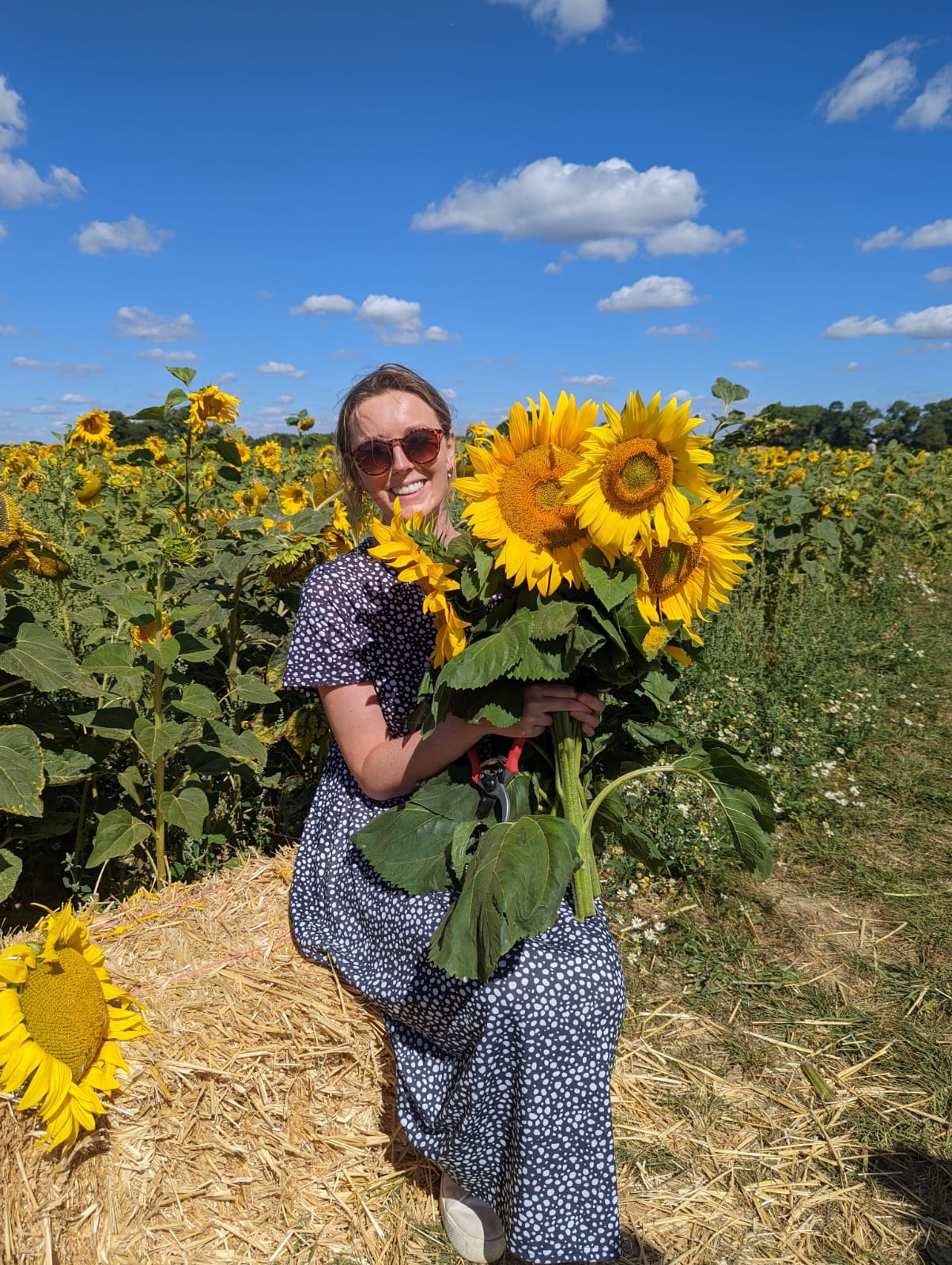 Since starting my period at the age of 12, I was under the impression that some people just had worse periods than others and that I was one of the unlucky ones. After having doctors appointments about the excruciating pain I was having at my time of the month, I was told to go on a contraceptive pill. When this didn't work the next solution was to change to the next contraceptive pill and so on. This was the only option I was given for 10+ years. At this point I had never heard of the word endometriosis so accepted that I would always just have to 'power through'.
It wasn't until having an unbearably uncomfortable smear test that the doctor advised the level of pain I was feeling wasn't normal. I was referred to have a scan to investigate the possible cause of my pain: this was a real turning point for me. During the scan at the hospital the doctor advised me that they suspected endometriosis and referred me for laparoscopy surgery, to investigate if this suspicion was correct. I finally felt like I was getting closer to having answers after hearing about endometriosis and the symptoms for the first time.
In December 2020, I had my laparoscopy where they found and removed endometriosis. I was relieved yet frustrated I hadn't been diagnosed earlier, I wish there had been more awareness at the time my symptoms began.
I really hope that in future the time taken from having symptoms to getting a diagnosis is a quicker process. Being diagnosed has helped me understand what my body has been going through and given me peace of mind that it's not all in my head - I was right in thinking I shouldn't have been feeling like this and there was something wrong.
With your support, we can come together to raise awareness and ensure everyone understands the symptoms of endometriosis, so people like Gina don't have to wait 10 years for a diagnosis.