Speaker: Bassel Wattar - Consultant Obstetrician and Gynaecologist, Sub-specialist in Reproductive Medicine and Surgery & Haider Jan - Consultant Gynaecologist and Clinical Lead for Gynaecology at Epsom and St Helier University Hospitals and Alison Wilcox, Trustee at Verity PCOS.
This webinar will discuss having both endometriosis and PCOS; the symptoms, diagnosis, treatment and information available. Alison Wilcox will also be sharing her experience of managing both conditions.
When you sign up you will receive an email confirmation with a link to submit your questions. 
Bassel Wattar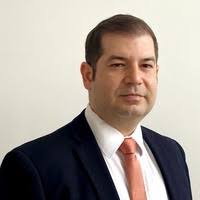 Mr. Bassel H.Al Wattar is a Consultant obstetrician and gynaecologist and sub-specialist in Reproductive Medicine at Epsom and St Helier University Hospitals. Bassel is a senior researcher at University College London and currently leads a research group focusing on evaluating novel treatments for women with metabolic and endocrine disorders with a particular interest in PCOS.
He is passionate about optimising fertility treatments for those with PCOS to achieve a healthy pregnancy and healthy families. Currently he is leading research efforts trying to identify the best treatment options for heavy periods funded by the National Institute for Health Research in addition to several projects focused on evaluating best IVF protocols to increase pregnancy chances in those with PCOS.
 
Haider Jan 
Mr. Haider Jan is a consultant Gynaecologist with a special interest in minimally invasive surgery and Gynaecological Ultrasound with Royal College accreditation in both fields. His NHS practice is based primarily at Epsom General Hospital where he is leading the development of minimally invasive services.
He has received several national and international prizes for scientific presentations in both minimally invasive (Laparoscopic) gynaecology and gynaecological ultrasound.  He is an accredited teacher and instructor on many nationally and internationally recognised courses for training in Gynaecological Surgery and Emergency Obstetrics for numerous faculties including the Royal College of Surgeons (RCS), the Royal College of Obstetricians and Gynaecologists (RCOG), the advanced life support group (ALSG), and the Minimal Access Therapy Training Unit (MATTU).
Alison Wilcox,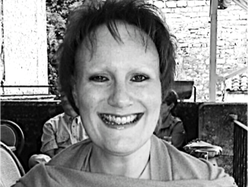 Alison first became a Trustee of Verity in 2003 until 2006, and rejoined the team again in 2008 and became Deputy Chair in 2015. Outside of Verity, Alison is an Occupational Therapist and enjoys arts and culture.
When
23rd May, 2023 from 7:00 PM to 8:00 PM
Location
Online - Zoom
United Kingdom