Register your own event
Want to organise your own event or have a confirmed place in an organised event? Tell us about it here!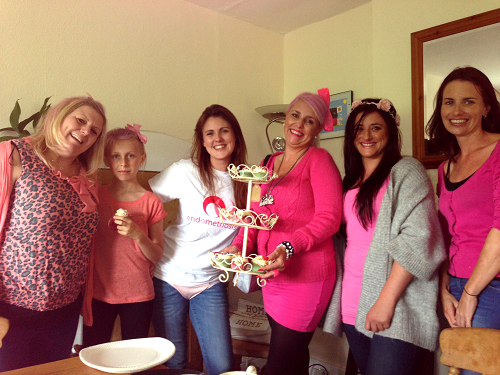 Endometriosis UK relies on hundreds of fundraisers each year who organise their own events and fundraise for us. You can organise anything from a cake sale to a fun run in your local park! Whether you raise £20 or £2,000, you'll be raising awareness of endometriosis and helping us to continue to provide vital support services to women with the condition.
If you have a confirmed place in an organised event, you can also tell us about it by registering your place here.
Why fundraise for us?
Our fundraisers mean the world to us and are vital in helping us provide support and information to women with endometriosis.
The money raised from your support will help us continue to provide vital support and high quality information to those affected by endometriosis. We receive minimal funding to run our support groups and free helpline service, every penny you raise will help make a difference. 
From start to finish, we'll be with you every step of the way. When you fundraise with us you will receive:
Dedicated support
An Endometriosis UK iron on logo
Fundraising advice and materials
Regular email updates
Any questions?
Contact us today at fundraising@endometriosis-uk.org.
Please ignore the date listed for this event - you decide the date of your own event when you register
When
1st January, 2015 12:00 AM through 31st December, 2025 12:00 AM