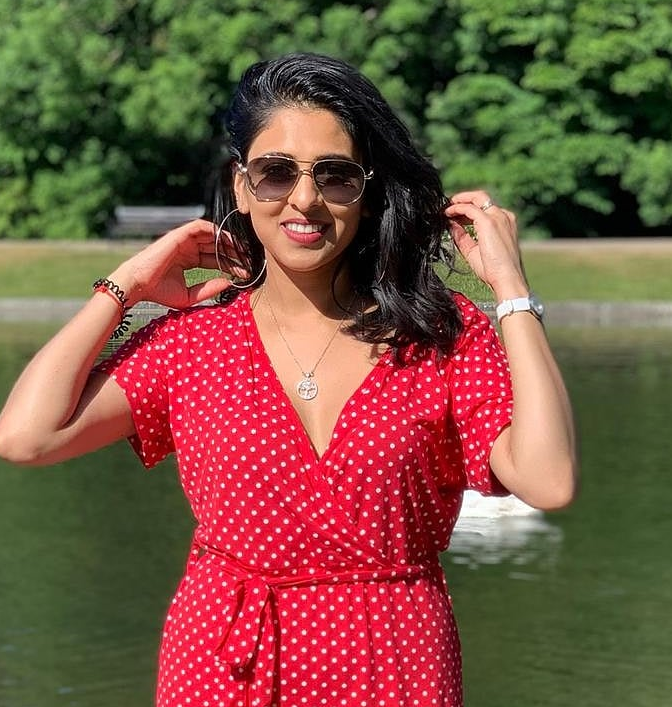 Throughout July and August, Priya and hundreds of others are walking 7.5km in solidarity with those who wait on average 7.5 years for a diagnosis as part of our #walkforendo challenge.  Click here to get involved in the challenge and help us raise awareness and funds for Endometriosis UK. 
In today's 'Why I #walkforendo' post, Priya talks openly about what it has been like for her as an Asian woman living with endometriosis, and talking about it amongst her friends and family. A huge thank you to Priya for being so open in talking about the challenges she has faced, and for raising awareness and helping break down the taboo in talking about endometriosis.
By being open, Priya hopes others will feel confident in sharing their experience too:

"Endometriosis. A very taboo topic. Not only do so many women suffer silently due to what is seen as embarrassing from a social standpoint but the more research I do, I have realised that I've not come across many Asian women who talk about it. Asian families tend not to talk to their daughter's about women's health and are usually raised not to talk about their monthly cycles to anyone, even in their own home. This is the same monthly cycle that allows for them to become parents, grandparents, uncles and aunties.. yet it is not considered an appropriate topic of conversation. On my journey of trying to understand this affliction better, I have slowly begun to confide in those closest to me. If you are lucky, like I am, those closest to you will also shower you with unconditional love and support. In my attempt to reach out to others I have been blown away by the number of people so close to me who have silently been going through the same thing. My aim is to try and create enough awareness so that no-one dealing with Endometriosis will ever feel embarrassed to talk openly about what they are going through.
I am here.
We are here.
You are not alone."
---