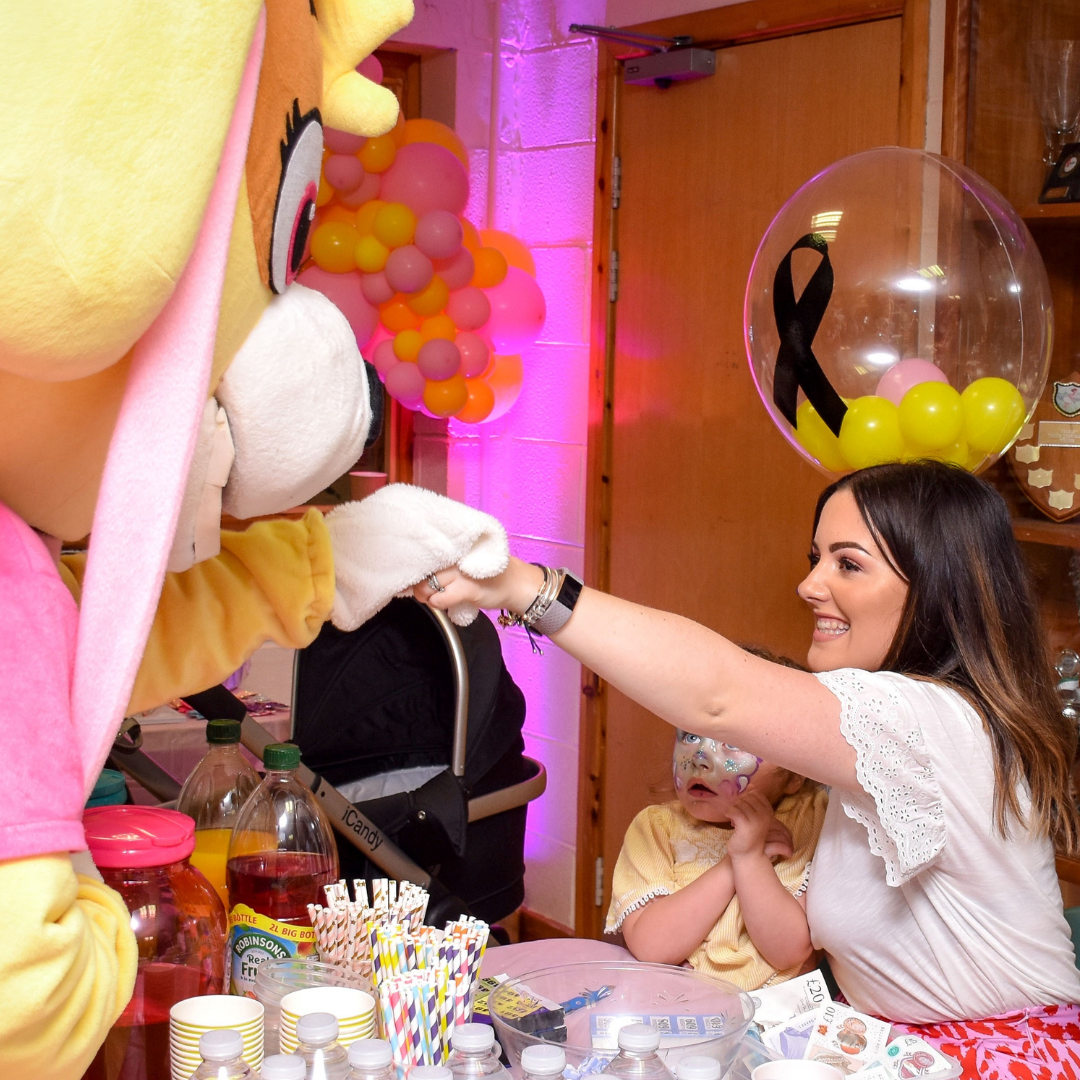 Endometriosis UK relies on hundreds of fundraisers each year who organise their own events and fundraise for us. You can organise anything from a cake sale to a costume ball! Whether you raise £20 or £2,000, you'll be raising awareness of endometriosis and helping us provide vital support to women with the condition.
We're here to offer you the help and support you need to bring your idea to life. Here are some pointers to get you on track when organising your event.
1) Plan your event
Choose your event and think about how you are going to do it. Pick a date that's best for you and make sure you have enough time to fundraise and organise your event properly.
2) Create an online fundraising page
One of the simplest and most secure ways to collect money is by using an online fundraising page with Just Giving. Set yourself a reasonable target and think about how you can reach it.
3) Register your event with us!
Let us know what you are planning by registering your event with us. Once you've registered with us, we'll help guide you every step of the way and send you a fundraising pack, which will include a t-shirt, leaflets, posters and a collection box. 
4) Keep it safe and legal
Not only is it important that have fun while raising money, but it's also important to make sure that your event or challenge is safe and complies with fundraising law. Be sure to read through our Keeping it safe & legal leaflet.
5) Publicise your event
Tell everybody about your event! Contact the local media a few weeks in advance, put up posters, get it mentioned in your work newsletter or on the intranet. Make use of Facebook and Twitter to help spread the word and encourage your friends and colleagues to take part or donate.
6) Take photos!
We love seeing photos from events that people have taken part in or organised, as well as being able to share them on our social media and website. Be sure to wear your Endometriosis UK t-shirts and pose with pride!
7) After your event
Once you've thanked everyone who helped out with the event and have given yourself pat on the back as well, your next step is to send your donations to us.
Learn more about how to pay in your fundraising money.
8) Tell us how it went
Send us your photos and let us know how it went! We'd love to be able to include you on our blog and social media.
Any questions?
Contact us on fundraising@endometriosis-uk.org and ask away!
---