Hampshire North East West Support Group
Emily and Kat are the Support Group Leaders for the Hampshire North East West Endometriosis UK group.
Emily's story: I was diagnosed with endometriosis in July 2014 after suddenly suffering with severe pelvic pain. Looking back, I probably first experienced symptoms of endometriosis in my early 20s when I went to my GP with painful periods. I didn't really know much about the illness when I received the diagnosis and so turned to Facebook to find support from other women. A few of us met up in a bar in January 2015 and from there the Basingstoke support group was formed. It was great to be able to share experiences with women who truly understood. - Emily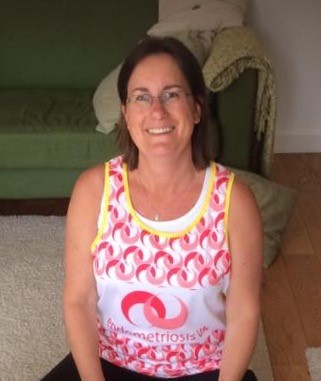 Kat's story: I have battled with Endometriosis for many years. I was diagnosed in 2004 after many years of symptoms and misdiagnoses. After several more surgeries and facing the prospect of living with years of constant pain, a whole concoction of pain meds, chronic fatigue and further surgeries, also being diagnosed with Adenomyosis; in 2014 I decided to try a different route. With minimal drug intervention, a complete diet change and low impact exercise including yoga and walking, although I do get flare ups, at the moment I am relatively symptom free. When we started the support group, I was surprised that there were so many other ladies who were going through the same thing as I was! I hope we can support you in sharing experiences and knowledge to help make your Endo journey a little more manageable. - Kat


Who are the meetings for?
The support group offers a safe environment for women to share their experiences of endometriosis and find information. We have a mixture of social and formal meetings through the year. We also have a popular Facebook page which members find very useful to find support and knowledge when they need it. We actively fundraise for Endometriosis UK by organising events which everyone is able to participate in. We also raise awareness of endometriosis locally. 
We welcome all new members and look forward to meeting you.  Take the first step and please join us, it is an amazing feeling to realise you're not alone with this awful condition!
If you are interested in joining the Hampshire North East West Support Group ( Formerly Basingstoke) or finding out more information, fill out our 
local group enquiry form
.
Please note: if you have not heard back from the support group since sending your enquiry and are interested in an upcoming meeting, do feel free to come along!
You can also email Emily and Kat at:endoukbasingstoke@gmail.com.
Join the Hampshire North East West Support Group on Facebook.
The next group meetings will be:
| Date | Place | Time | Topic |
| --- | --- | --- | --- |
| Tuesday May 8th | The Ark Conference and Events Centre, Dinwoodie Dr., Basingstoke RG24 9NN | 7:00-9:00pm | Guest speaker:Val Stapleton - Operations Director for Women's Health at Basingstoke and North Hampshire Hospital. She will be telling us how the hospital can improve the experience for women with endometriosis/infertility problems.  It would be great if everyone could put forward some questions prior to the meeting, which we can then ask her on the night. |
Please get in touch with the group if you would like to attend the social evening so they have an idea of numbers coming along