Endometriosis and Medical Management
We are pleased to be joined by Marianne Wild, Consultant Obstetrician and Gynaecologist at Homerton University Hospital, a BSGE accredited Endometriosis Centre.
Marianne will be discussing endometriosis and the role and effect of medical treatments, including pain medications, specialist pain treatments and hormonal medications.
Sign up here
As always there will be a Q&A at the end of the talk.
If you would like to submit a question for this talk, please email supportmanager@endometriosis-uk.org with the title 'for Marianne'.
Please note that we can only answer general questions not questions on an individual's health/condition. Questions should also be relevant to the talk topic. 
All webinars are recorded and shared afterwards on our YouTube channel.
Post talk, we get in touch by email with an optional anonymous feedback survey. You will not get any more emails from us unless you would like to. There will be an opportunity to opt in for this.
If you would not like to recieve the optional anonymous feedback survey please can you let us know in advance on supportmanager@endometriosis-uk.org.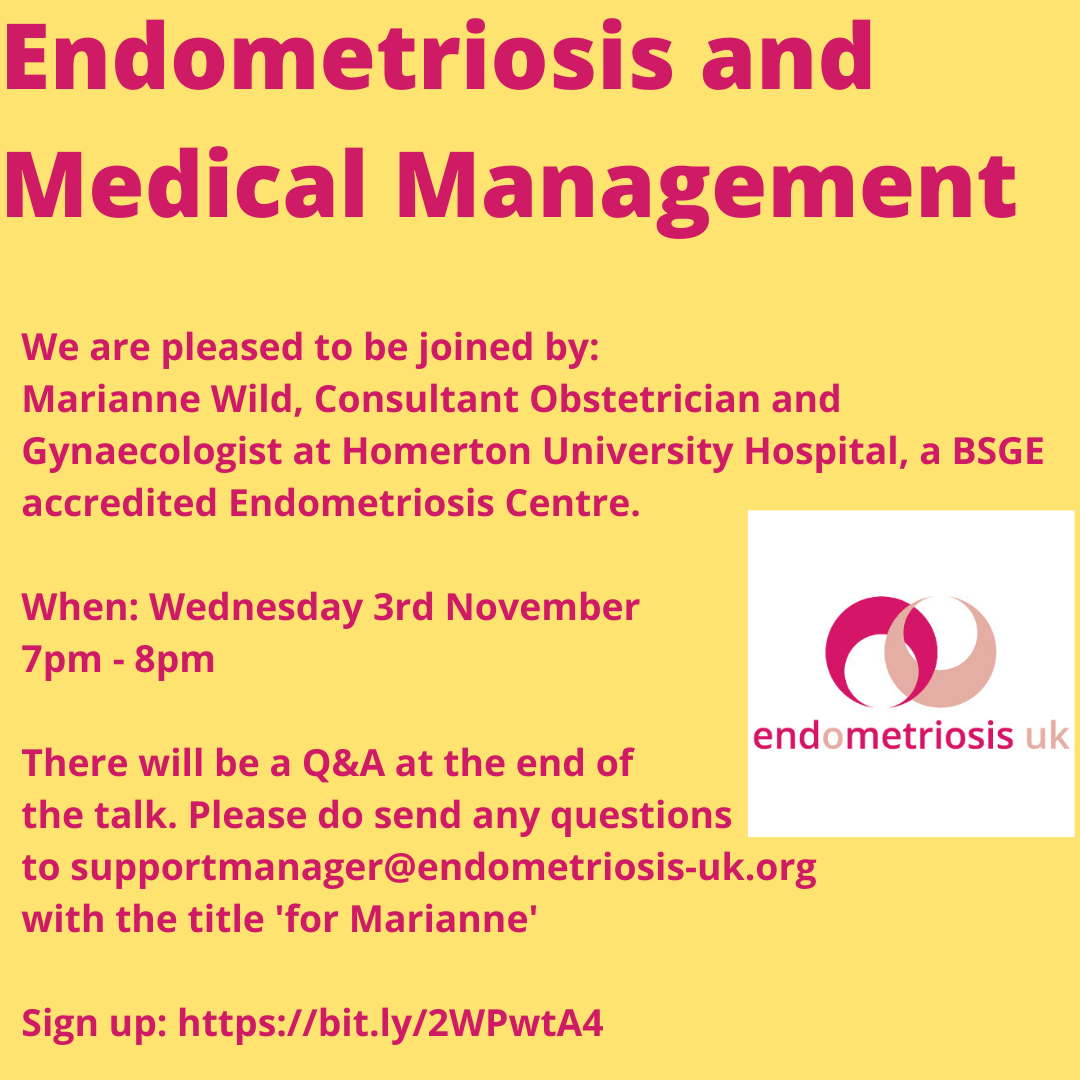 When
3rd November, 2021 7:00 PM through 8:00 PM
Location
Online - Zoom
United Kingdom