Endometriosis and Secondary Infertility
We are pleased to be joined by Dr Daphne Chong, Subspecialist Fellow in Reproductive Medicine and Senior Registrar in Obstetrics and Gynaecology.
Dr Chong will be speaking about endometriosis and secondary infertility.
You can register for this event by clicking here.
As always there will be a Q&A at the end of the talk.
If you would like to submit a question for Dr Chong to address, please email supportmanager@endometriosis-uk.org with the title 'for Daphne'.
Please note that we can only answer general questions not questions on an individual's health/condition. Questions should also be relevant to the talk topic. 
All webinars are recorded and shared afterwards on our YouTube channel.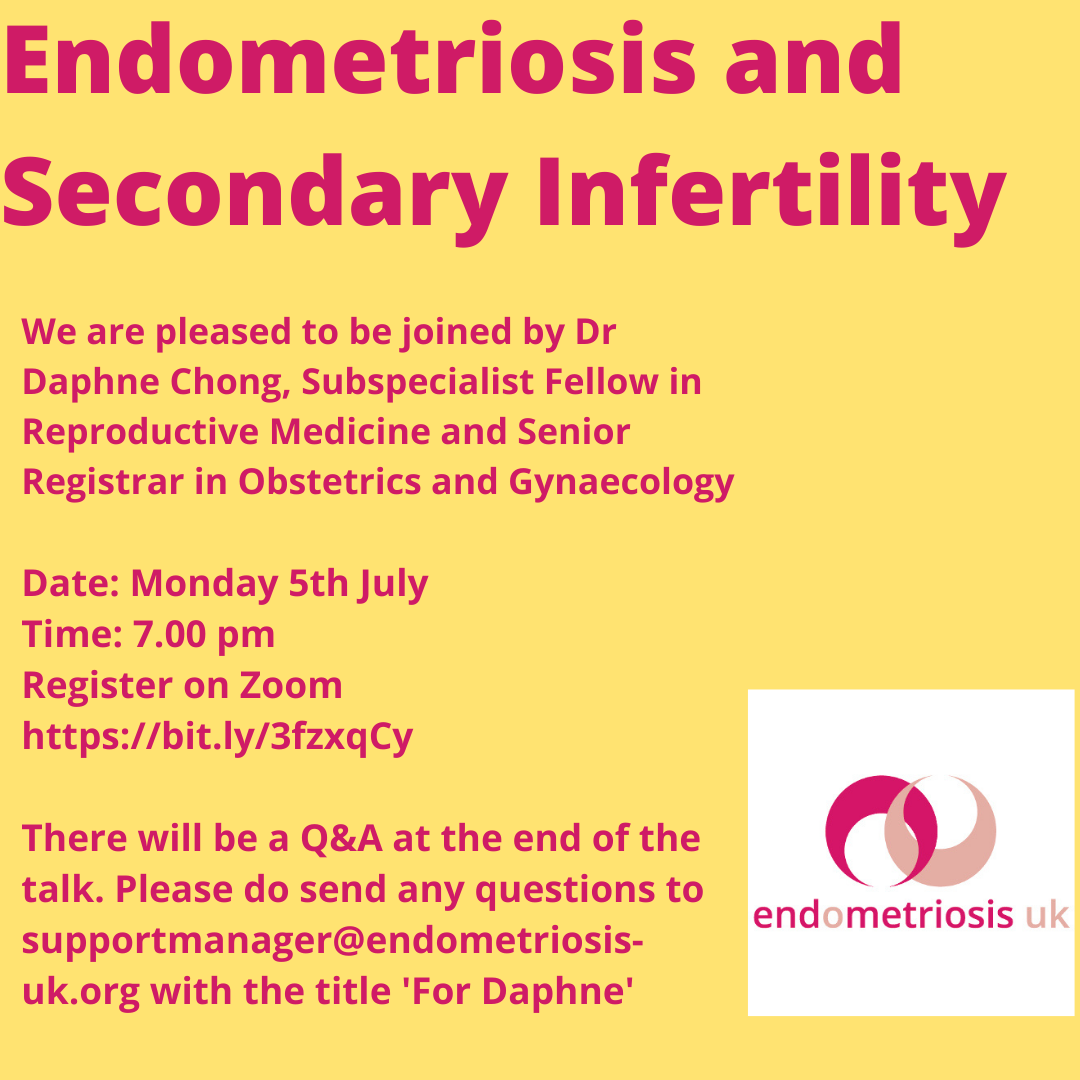 When
5th July, 2021 7:00 PM through 8:00 PM
Location
Online - Zoom
United Kingdom