Endometriosis and Surgery: What to expect and the impact of Covid-19
We are pleased to be joined in this webinar by Dr Liza Ball, Consultant Gynaecologist at the Royal London Hospital, Barts NHS Trust.
Dr Liza Ball will be speaking on how surgery and urgent endometriosis cases are being managed at the Royal London Hospital during Covid-19. Liza will also share the general standard of support hospitals provide leading up to surgery, on the day and for aftercare. Additionally this webinar will include what you can do to prepare for each stage.
Sign up here

There will be a Q&A at the end of the talk. Please feel free to send any questions you may have in advance to supportmanager@endometriosis-uk.org with the title 'for Liza'

More about Dr Liza Ball:
Liza has a specific interest in pelvic pain, endometriosis and Fibroids. After specialist training in the UK, she trained in the USA in advanced laparoscopy. Liza believes in a holistic women-centred approach to gynaecological conditions and offer surgical and non-surgical individualised treatments.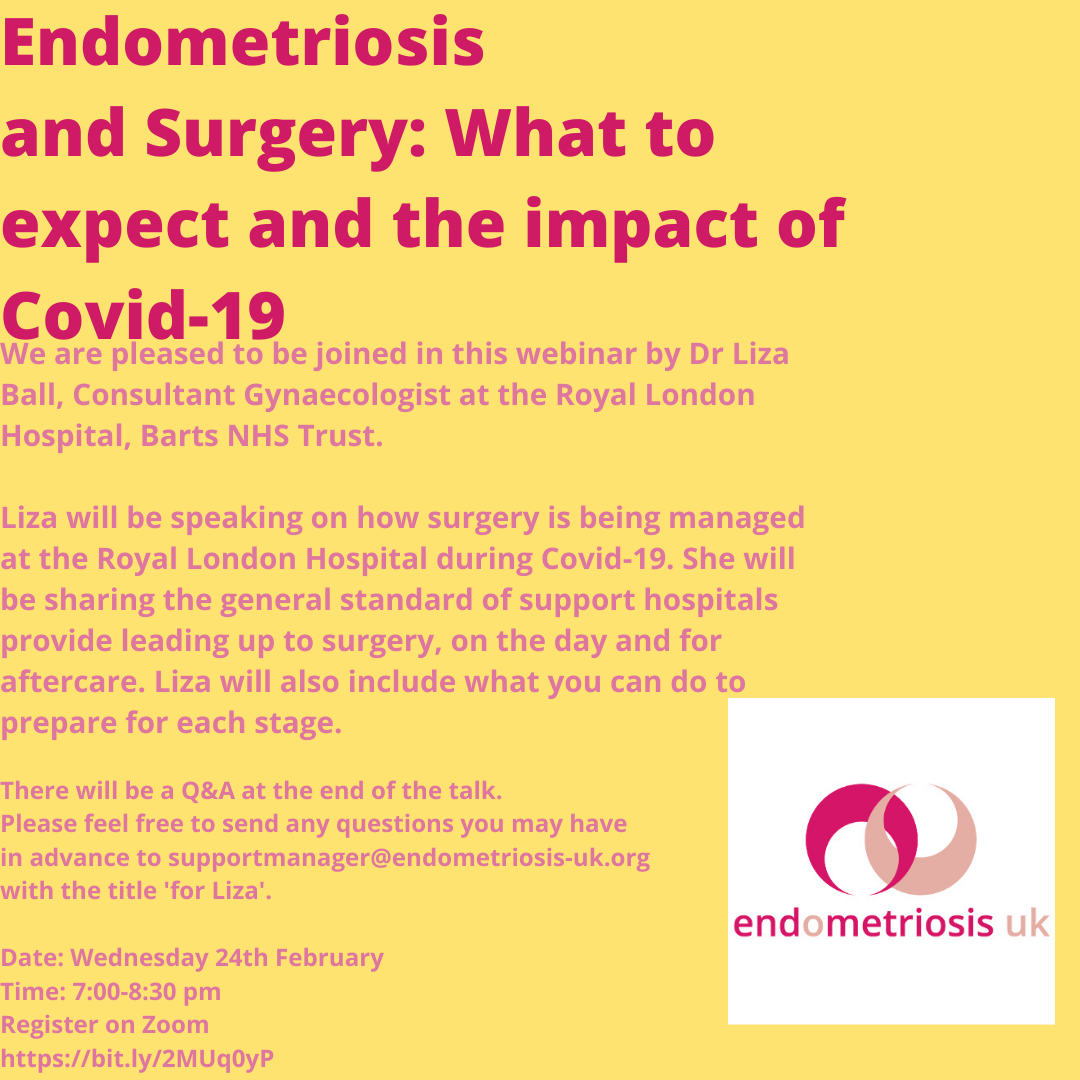 When
24th February, 2021 7:00 PM through 8:30 PM
Location
Online - Zoom
United Kingdom