Endometriosis and Sex during Covid-19
We are pleased to be joined in this webinar by Hannah Beecham BSc Hons, MSc, MCSP, the Clinical Lead of the Pelvic Health team and an Advanced Physiotherapy Practitioner at Royal Free London NHS Trust.
Hannah will be speaking about how endometriosis can affect sex, services available for support, and top physiotherapy tips during lockdown.
You can register for this webinar here

There will be a Q&A at the end of the talk. Please feel free to send any questions you may have in advance to supportmanager@endometriosis-uk.org with the title 'for Hannah'

More about Hannah Beecham:
Hannah is a pelvic health physiotherapist working within the NHS and for a private practice. She is passionate about promoting physiotherapy, increasing awareness of pelvic health and breaking the taboo around pelvic health dysfunction.

Hannah has expertise in improving symptoms for a range of common problems including sexual pain. The pelvic health problems she treats are also intrinsically linked with emotional and psychological concerns. This is where her academic background in psychology and neuroscience and my career as a physiotherapist find common ground.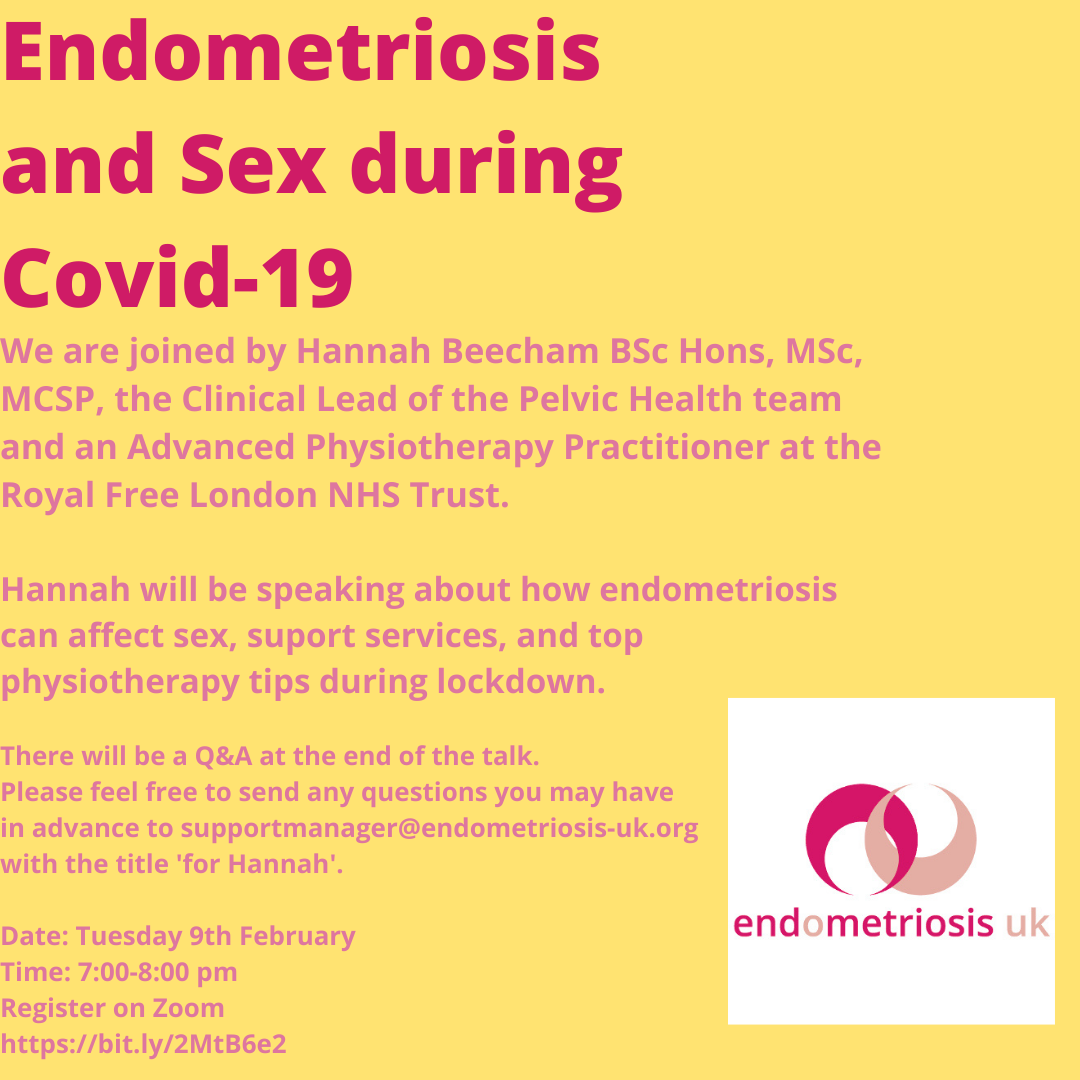 When
9th February, 2021 7:00 PM through 8:00 PM
Location
Online - Zoom
United Kingdom