Pink Pants Month 2019
September is Pink Pants Month, an exciting opportunity to raise awareness of endometriosis through hosting Pink Pants parties in support of Endometriosis UK!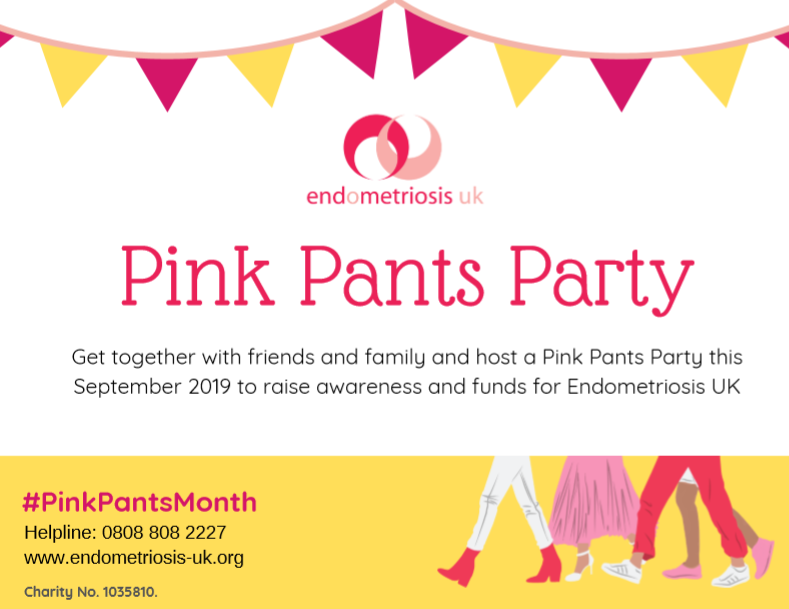 All you need to do is register your party with us to receive your free fundraising pack, which includes a range of fun decorative goodies to make your party extra special. You can host your party on any day throughout September and absolutely anywhere. So get your friends together, eat some cake and raise funds for Endometriosis UK!
When
1st September, 2019 9:00 AM through 30th September, 2019 12:00 AM