Chertsey and North Surrey Support Group
Luz, Clinial Nurse Specialist and Shazia are the group leaders for the Endometriosis UK Chertsey and Surrey Support Group.
Luz's story: I am the Endometriosis Specialist Nurse at St. Peter's Hospital. I have over twenty years experience working in both inpatient  and outpatient services. I look forward to meeting you at the support group . - Luz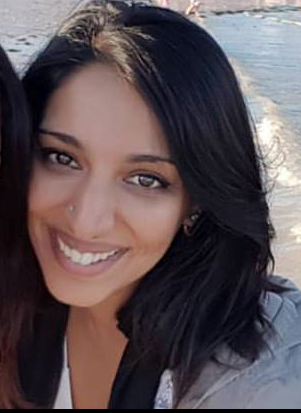 Shazia's story: I was diagnosed in 2009 after almost a decade of symptoms, the last four years of which were spent having various tests and scans.  I decided to become a support group leader after having helped a few people close to me through their endo journey. It reminded me just how turbulent my own endo journey was and how isolated I felt so decided to help others so they don't have to feel so alone! -Shazia

About the support group: .The support group offers a safe environment for women and their loved ones to share their experiences of endometriosis and find information and meet new people also on their own endo journey.  There will be a mixture of speakers and informal groups across a range of topics.  We also take part in fundraising and awareness driving activites.
Its important to know you are not alone.  We look forward to welcoming you to the group!  
If you are interested in joining the Chertsey and North Surrey Support Group or finding out more information, fill out our local group enquiry form.
Please note: if you have not heard back from the support group since sending your enquiry and are interested in an upcoming meeting, do feel free to come along!
| Date | Location  | Time | Topic |
| --- | --- | --- | --- |
| Tuesday 29th May | Stephanie Marks Diabetes Centre, St Peters Hospital, Guildford Road, Chertsey, Surrey, KT16 0PZ | 7.00pm | Nutrition |
| Tuesday 26th June | Stephanie Marks Diabetes Centre, St Peters Hospital, Guildford Road, Chertsey, Surrey, KT16 0PZ | 7.00pm | Endo at work - employment and HR |
| Tuesday 31st July | Stephanie Marks Diabetes Centre, St Peters Hospital, Guildford Road, Chertsey, Surrey, KT16 0PZ | 7.00pm | Exercise and weight management |