Campaigning
Join us and help fight for a better future for people with endometriosis
Endometriosis UK is dedicated to campaigning and raising awareness to improve the lives of people affected by endometriosis.
We campaign to increase awareness of endometriosis, and to ensure everyone with the condition gets the right care at the right time. 
Join our campaigns and make a difference.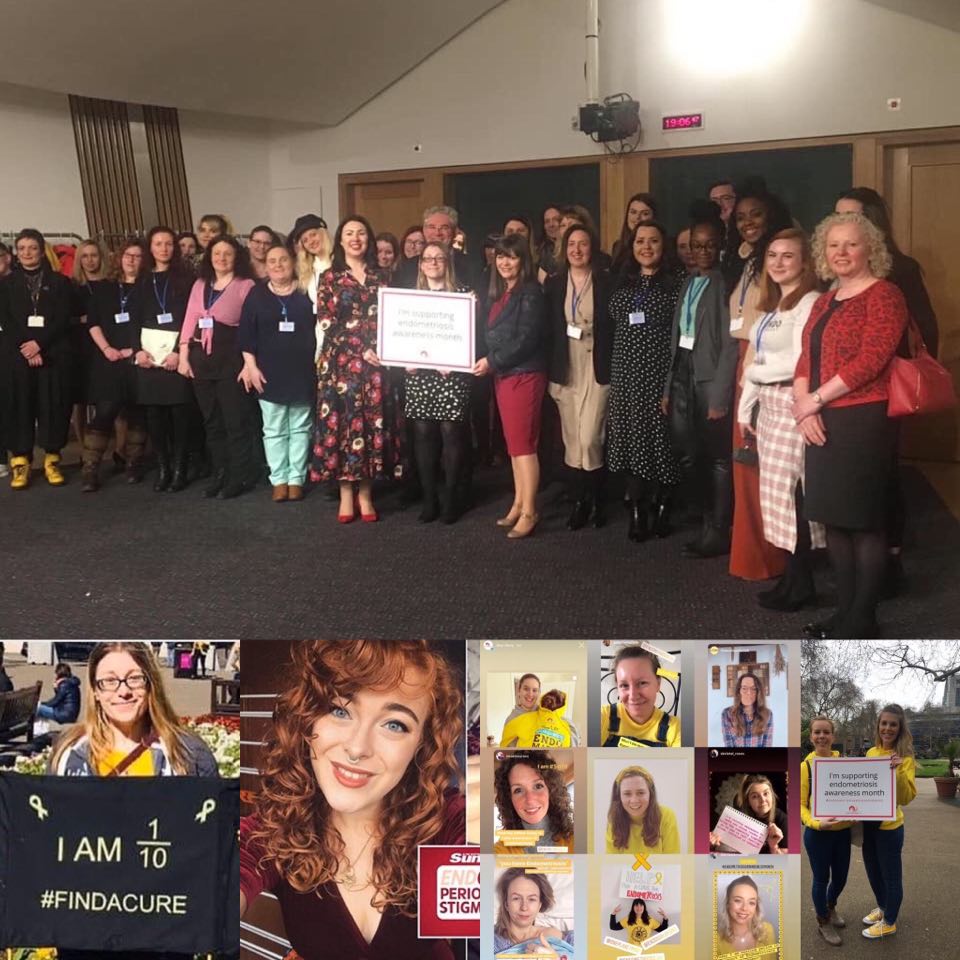 Get involved:
 Join our campaign for menstrual wellbeing to be taught in schools
Stop treating periods like a dirty secret, and join our campaign for menstrual wellbeing to be taught in schools.
 Share your story
People's personal stories are key to raising awareness of endometriosis and driving positive change for people living with the disease. Find out more
 Ask your workplace to become an Endometriosis Friendly Employer 
We have recently launched an Endometriosis Friendly Employer scheme to encourage organisations to create an open environment for talking about endometriosis. Through the scheme, we hope both you and your employer will have the confidence to talk about what support you might need to deliver your job. Ask your employer to sign up today.
 Distribute our leaflets
You could approach your local GP surgery or pharmacy about displaying our leaflets. You could also put up posters in the toilets at your workplace, gym or local community centre – be sure to seek permission first. Download our campaign poster. If you would like us to send you some of our awareness leaflets through the post please contact us. The leaflets are free to request, but we kindly ask for a donation to cover printing and postage costs and to help support the work we do.